Publication of a Design Science project for mobile health applications in developing countries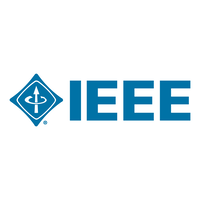 Please use DeepL for translation.
In der aktuellen Veröffentlichung "Design Principles for mHealth Application Development in Rural Parts of Developing Countries: The Case of Noncommunicable Diseases in Kenya" leiten wir - basierend auf wissenschaftlicher Literatur und Feldstudien - Designprinzipien für die Entwicklung von mobilen Gesundheitsanwendungen (mHealth) für ländliche Teile von Entwicklungsländern ab, und setzen diese in einem Design Science Projekt um, das sich auf die Behandlung nichtübertragbarer Krankheiten in ländlichen Teilen Kenias konzentriert. Das Entwerfen und Implementieren von mHealth ist eine schwierige Aufgabe, vor allem, wenn sie in Anwendungsgebieten wie ländlichen Teilen von Entwicklungsländern oder ressourcenarmen Gemeinden durchgeführt wird. Die resultierende mHealth-Anwendung unterstützt Community Health Worker (CHWs) bei der Erfassung der Vitalwerte von Diabetikern und Bluthochdruckpatienten. Zusätzlich wurden persönliche Krankheitsgemeinschaften für die Patienten und CHWs gebildet, die durch eine SMS-basierte Community-Messaging-Funktion erweitert wurden, um das gesundheitsfördernde Verhalten zu unterstützen. Der Beitrag der Studie besteht sowohl in der Entwicklung einer funktionierenden mobilen Anwendung und einer kollaborativen sozio-technischen Unterstützungsgemeinschaft für Patienten als auch in der Entwicklung und Instanziierung von Designprinzipien für die Gestaltung von mHealth-Anwendungen für ländliche Teile von Entwicklungsländern.