JIT publication for the implementation of a platform strategy using the example of SAP SE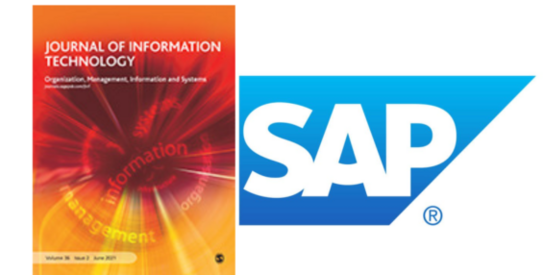 Please use DeepL for translation.
In der aktuellen Veröffentlichung "Capabilities for Value Co-Creation and Value Capture in Emergent Platform Ecosystems: A Longitudinal Case Study of SAP's Cloud Platform" untersuchen wir anhand einer mehrjährigen, detaillierten Fallstudie über das Cloud-Plattform-Projekt von SAP, welche Fähigkeiten für Unternehmen für die erfolgreiche Etablierung von Plattform-Ökosystemen entscheidend sind und wie sie zur Wertschöpfung und -erfassung beitragen. Als entscheidende Fähigkeiten können wir technologiebezogene Fähigkeiten (Cloud-basierte Plattformisierung, Management einer offenen IT-Landschaft) und beziehungsorientierte Fähigkeiten (Orchestrierung des Ökosystems, Plattform-Evangelisation, Plattform-Co-Selling) identifizieren und veranschaulichen, wie diese Fähigkeiten dem Plattform-Eigentümer helfen, Wertschöpfung und -erfassung in einem entstehenden Plattform-Ökosystem zu ermöglichen und auszugleichen. Mit unseren Erkenntnissen tragen wir zur Diskussion bei, wie Unternehmen die herausfordernde emergente Phase von Plattform-Ökosystemen bewältigen können. Wir schlagen damit eine Brücke zwischen der Literatur zur Wertschöpfung in Plattform-Ökosystemen und zu organisatorischen Fähigkeiten.
Das Journal of Information Technology (JIT) wird von den Senior Scholars der Wirtschaftsinformatik als eine der zentralsten Zeitschriften gesehen und ist mit einem Impact Factor von 3,6 im VHB Ranking JOURQUAL 3 in der Kategorie A gerankt.